Reposted in full from the author's blog, The Art of Changemaking
In many ways, 2010 had been a great year for changemaking. We saw in the national campaign the Filipino youth's participation in electoral processes and political action. We saw more Filipino changemakers—such as Reese Fernandez (now Ruiz!) of Rags2Riches and Alternative Indigenous Development Foundation—being awarded on an international scale a year after Efren Peñaflorida took to the world stage as CNN's Hero of the Year in 2009. We saw the public debate on the RH bill and on population management finally rise to the surface, enabling more people to know the issues and contribute to the discussion. We saw the incubation of more social enterprises and more ideas with great social impact. We saw how Filipinos actively used social media to participate, to campaign, to make their voices heard on issues. We saw the iPad ('nuff said).
On a macro level, hope and optimism and rising, and we have a lot to build on as we move onward to 2011.
With that, and with only a day left until Christmas, I hope it's not too late to publish this wish list for and by changemakers.
1. I admittedly have a bias for social enterprises, so I will begin this wish list by wishing for more funding mechanisms to start up ventures with great social impact and driven by the triple bottomline: people, planet, profit. The more enterprises there are that follow this model, the better the world will be.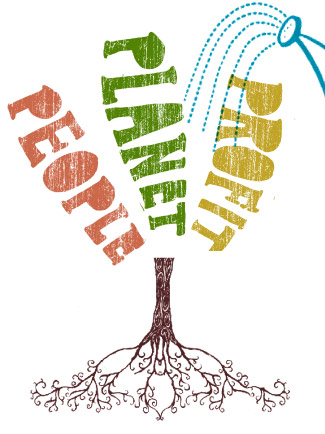 2. For ad agencies, communications practitioners, and the private sector to work together to make "sustainability" more understandable by the everyday Filipino—through a culture-sensitive, savvy, and authentic and unplagiarized campaign, maybe?–so that more of us can work toward achieving sustainability in our homes, our schools, our workplaces, and our communities. We have only one planet, and if our nation of 95 million people (and growing!!) can learn to take better care of our own backyard in the Philippines and contribute to solutions instead of adding to the global problems, we would have done humanity a great service.
3. Related to that: for government to support couples' rights to choose how to manage their own families, by providing accurate and relevant information on ALL family planning options and by making these options available in whatever shape or form. Call it reproductive health; call it family planning; call it populatin management; call it demographic governance; call it whatever you want, but for me, people need choices and they need to know what these choices are so they can manage their families better. Better-managed families make better-managed communities.
4. Speaking of communities: we wish for more public-private partnerships in making communities more liveable. This encompasses everything from waste management to better urban planning, to providing alternative learning systems for children who cannot go to school, to supporting sports like football (go Azkals!)–or futkal (futbol sa kalye)–at the very least to keep children off drugs and off the streets, to community-based resource management. Families and communities need to be taught shared responsibility for their living spaces, because if they can't tend to the world, they will at least tend to their backyards.
5. Since the Department of Education has already moved for the implementation of the K+12 program, we wish for more parallel funding for school buildings, (correct textbooks), and other learning equipment and materials so that Filipino children will grow up with progressive minds and be able to compete whether at home or in the global marketplace. (Corollary to that: families really SHOULD stop making more babies so that we won't need to keep building more classrooms, squeezing children into poorly-lit, poorly-ventilated spaces, and having them share textbooks in the guise of giving them a proper education.)
6. Speaking of education: we need greater, more substantial funding for science and technology research and development. If Filipinos can be great singers, performers, boxers, and service staff, why can't they be great scientists, engineers, inventors? Why do we always have to be on the bottom end of the service or manufacturing food chain when we can also be idea generators, creators, and thought leaders?
7. Speaking of leadership: we seek an end to patronage politics and to the kind of political dynasties that are unproductive, oppressive, and Ampatuan-like. This happens not only in Maguindanao and in the far south, not only in Abra and in the far north. It happens everywhere—from supposedly-progressive cities in the metro to small barangays all around the country. Being inspired by your parents' career and wanting to take after them is not bad, and it's one thing; pretending you have a kingdom and perpetuating a cycle of violence and corruption is another. For real leaders to emerge, old systems have to be broken down.
8. Speaking of broken down: What on earth is wrong with our Supreme Court, the Sandiganbayan, our Ombudsman, and our entire justice system at that?? I am no legal expert so I cannot comment on that, but—please!–somebody overhaul our justice system and allow us Filipinos to know the real meaning of justice.
9. To my mind, justice also means equal access to opportunities, and the freedom to equally exercise rights and responsibilities. It seems like this can be achieved better if we have a stronger and larger middle-class. So we go back to the basics: more empowering education, more access to fair capital, more opportunities for gainful employment, a stronger economy whose fruits trickle down to the masses, a better-managed population, better governance, better urban planning, a focus on science and technology and higher-value creative industries, sustainable agriculture… All of these contribute to prosperity for more, not just prosperity for a few. The larger our middle class grows, the more progressive the Philippines will be, and the better for all of us.
10. I left out transportation: The Philippines would really be so much better with a more efficient, well-planned, and well-coordinated transportation system. We need more trains to connect our provinces; we need less pollutants such as tricycles and kuligligs. We need more energy-efficient transport options such as monorails, subways, and e-jeepneys. We need to punish criminal bus, jeepney, and taxi operators and drivers who perpetuate the cycle of violence (oppression and death!) that goes on in our streets every single day. We need less cars on the road. We need bicycle lanes. We need more, better, and wider roads because EDSA (the road) is NOT the model for transport efficiency. We need to be able to get to work and to meetings in no greater than 30 minutes. We need a saner environment in the metropolis.
11. Because next year will be 2011, we shall have 11 wishes. And because there truly is so much to say, so much to wish for, my last wish is that YOU, fellow Filipino, share your own wishlist for a better Philippines, too. (My boss, Sen. Kiko Pangilinan, did his first—read it HERE, then feel free to add your own.)
And with that, folks, here's my parting wish for you all:
May the abundance of the season reach your home and your family,
May prosperity be yours today and for the rest of the New Year.
May you be enveloped by what truly matters to you,
And may you be filled with the grace that comes with a heart that is at peace, a life that is well-lived, and environment that allows you to fulfill your life's purpose.

Happy Holidays!