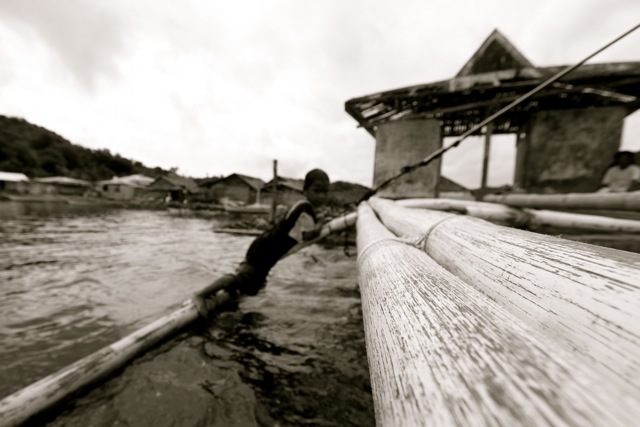 The WWF calls the LRFFT a "boom or bust" business. Yet, their conservation efforts in Taytay are a working model for both the Philippines and neighboring nations. In Biton, a district that is an hour's boat ride from Taytay, local leaders have primarily fought for food security. "Not long ago, we could catch puffer fish very close to our shores," said Biton's district counselor Helen Dandal, "now we haven't seen any in the waters." The puffer fish, considered a culinary delicacy in nations such as Japan, is but one of the species caught in Northern Palawan and traded in other parts of the Philippines and abroad. The most prized and heavily fished species in the LRFFT is the coral trout, known as Plectropomus leopardus, which changes names depending on the locality. Locally called suno in Taytay, the fish garners high prices that increase sharply when exported to places such as Manila and Hong Kong. According to Dr. Margarita Lavides in her office at the Environmental Science Department at Ateneo de Manila University, the Philippines is experiencing a rapid decline in fish stocks at the commercial level and at larger undocumented municipal rates.
Read more about "Fishing for Survival: How a Global Market Is Shaping One Island Community", from the original site.
Excerpt republished here with permission from Ms. Jose.
Photo credit: Coleen Jose
# # #
Coleen Jose is a Student Fellow for Pulitzer Center on Crisis Reporting, Dean Rusk International Studies.