Featuring Nancy Binay, Tingting Cojuangco, Jamby Madrigal, Mitos Magsaysay and Cynthia Villar.
This is the eighth part in a series on the candidates for the senate in 2013. Just a recap: I am attempting through this series to have a serious discussion of the aspirants and their political platforms (or lack thereof). These are put through what I call the pander-o-meter to determine whether the policy detail they have released so far places them in either the reformist or populist columns. The following table details the range of possible scores a candidate can get and the equivalent meaning of each reading:
Introducing: the 'Pander-o-meter' or Trapo Scale
| | |
| --- | --- |
| A reading of… | …is equivalent to… |
| 1-2 | Low levels of pandering detected, generally reformist in nature |
| 3 | A mixed bag of proposals aimed at both pandering and reforming |
| 4 | Trapo alert! Approaching dangerous levels of pandering |
| 5 | Could be likened to a vote buying trapo |
In part 1, I covered Juan Edgardo Angara, Jr, Benigno Aquino IV and Alan Peter Cayetano. In part 2, I covered Francis Escudero, Risa Hontiveros and Loren Legarda. In part 3, I covered Aquilino Pimentel III, Joseph Victor Ejercito and Juan Ponce Enrile, Jr. In part 4, I covered Gregorio Honasan, Ernesto Maceda and Juan Miguel Zubiri. In part 5, I covered Teodoro Casiño, the candidates of Ang Kapatiran Party (John Carlos delos Reyes, Lito David and Mars Llasos), and the candidates of the Democratic Party of the Philippines (Bal Falcone, Christian Señeres and Greco Belgica). In part 6, I covered Grace Poe Llamanzares, Eddie Villanueva and Richard Gordon. In part 7, I covered Jun Magsaysay, Edward Hagedorn, Antonio Trillanes, Samson Alcantara, Ramon Montaño and Ricardo Penson.
———————————————————————————————————————————-
Nancy Binay (PDP-Laban-UNA)
The erstwhile assistant of the vice president is gaining the spotlight as she runs for public office for the first time. Having served on the board of her parent's foundations, Ms Binay is planning to push for health and education services in the senate. Her television ads contain three pledges, which include:
Providing better prenatal and post natal services
Free medicine and nutritional supplements
Education to employment services
It is not clear how her proposals would work. She has not released a detailed policy statement. Her web presence is fairly limited. Her Facebook page contains mostly photos of her and a guy I presume is her partner on the campaign trail. What knowledge we have of her policy prescriptions come from ads and news items.
Ms Binay is banking on the franchise of her family name to assure voters that her promises are backed up with years of assisting her parents in their charities and public service work. Much has been made of her unwillingness to debate Risa Hontiveros on health issues.
While Risa talks in the abstract of making healthcare "more universal" through a systemic reform of the health system, Nancy is using very specific and perhaps targeted health programs that "make it real" to voters. That and the very tangible example of what the Binays have done in Makati is why she seems to be appealing to voters despite the fact that this is her first time to claim the public spotlight.
Unfortunately, we do not know how her programs would be funded and how costly they might turn out to be. It is feasible to do these things in the City of Makati with its rich taxpayers footing the bill for their programs, but doing the same throughout the country will be a major challenge, something that the traditional media has not confronted her with. Indeed, the mainstream media have in a way given Ms Binay a free pass.
I am not saying that her programs cannot be done. All I am saying is that someone will have to foot the bill for them. And without sufficient information regarding how big these programs are intended to be and how they will be funded, we have to take her proposals with a grain of salt.
Pander-o-meter: 4 out of 5
————————————————————————————————————————–
Margarita "Tingting" Cojuangco (UNA)
This former governor, a history and national security buff, is running to create a peaceful end to the conflict in Mindanao and the settlement of the Sabah issue, her long-time passions. After listening to over forty minutes of her being interviewed on cable news regarding her plans, however, it is still not clear to me as to what her roadmap is for bringing this about.
It is such a shame, given her knowledge gained from scholastic and personal pursuits and involvement in the decades' old peace process, that she is unable or unwilling to articulate a coherent roadmap for a long-term settlement of the conflict in the south. Pity as even her inclination as expressed in the interview tends to veer away from the current course taken by the administration in revamping the Autonomous Region of Muslim Mindanao. Does that mean the present set up is fine? If so, then why is it that there still is no real peace in the south? What is her alternative plan?
These are serious questions that remain unanswered. She sort of excuses herself for not enunciating a response by saying that ordinary Filipinos are simply not interested in hearing it. That is simply condescending. If one is going to treat voters like children, so that instead of sharing the harsh realities and stark choices, one offers ear candy or things which they presumably want to hear as self-interested individuals, then one shouldn't be surprised if they return the favour with an equal amount of disdain.
Pander-o-meter: 4 out of 5
—————————————————————————————————————————
Jamby Madrigal (Liberal-Team PNoy)
Up to now Ms Madrigal's website has a non-functioning tab for her "Platform". In other words, she has not even bothered to inform us what her legislative agenda would be if she were to be given another chance to serve in the august chamber of the senate. What are we to make of this?
The only bit of information that exists is her stand on a number of issues from reproductive health to the promotion of eco-tourism. But that really is not nearly enough for us to know what exactly her plan is. Like I have said countless times in this space—it is not acceptable to merely mouth slogans or buzzwords in this campaign. For members of the voting public to support you, you have to provide very concrete measures to address important public policy issues. We know from the bills she has previously authored that Jamby stands for protecting the rights of women and children as well as the environment, so she should lay down an agenda to further those causes over the next six years.
It is not proper to merely use celebrities or gimmicks through social media to gain traction in a bid for a senate seat. There has to be substance. Unfortunately, despite taking some principled stances on certain issues, Ms Madrigal has failed to provide direction to her campaign by laying down a platform. It does not help that her party, the LP and Team PNoy has not come out with a unified stand on issues and a coherent agenda to implement over the course of the next congress. That has left a vacuum for each candidate to fill, which unfortunately Ms Madrigal to this day has failed to attend to.
Pander-o-meter: 3.5 out of 5
———————————————————————————————————————————-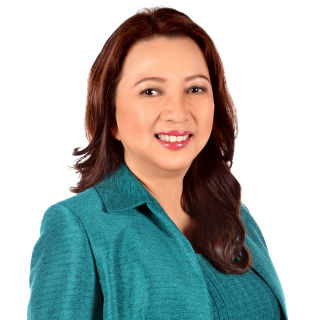 Mitos Magsaysay (PMP-UNA)
This feisty representative from Zambales prides herself with being a "fiscalising" critic of the administration in Congress and vows to do the same if she reaches the upper house. In her bid to attract attention to herself, she runs the risk of being identified as a demagogue with no policy substance whatsoever.
But in fact, if you look at her record in Congress, you will find she has authored a number of significant bills that were passed by the lower house. One of these is an act creating a national student loan board to benefit poor students. If you study this bill closely, you will find that it has some very interesting features. The planned student loan system would be funded by a wage-based levy similar to Philhealth and SSS of anywhere from ½% to 4% of salaries based on a progressive scale (the higher the income, the larger the contribution which sounds complicated to administer). Student loans would be charged 5% annually and have a loan term of 5 years to pay.
I wonder which country Mrs Magsaysay had patterned her proposal after. If she had studied the Higher Education Contributions Scheme or HECS in Australia, she would have learned that five years is too short for student loans accumulated over four years of studies to be paid back. The cost of human capital should be amortised over the working life of an individual, which is at least 20 years.
Another thing is the interest rate. HECS does not charge any interest, or at least commercial rates of interest. It does however index the balance of the loan by about 2.5 per cent every year to keep up with inflation. In addition, a discount is offered for up-front payment of student fees.
The Australian model does not finance student loans with contributions from the working population, but from general appropriations and from repayments of students previously enrolled in the system. Repayments are conditioned on subsequent incomes being commensurate to what is expected of a university graduate. Payments are collected through the tax office in the form of mandatory deductions to one's personal income. If the person earns less than the threshold, then no repayments are required.
(The recently concluded conference sponsored by the ASEAN and Australia was a forum where Philippine policy makers could have gained a better handle on these issues. Unfortunately, we did not participate in it.)
For this program to work, adequate funding has to be pumped into the coffers of the loan administration equal to the annual student fees collected by state universities and colleges for a number of years. This is until loan repayments from previous cohorts are sufficient to finance the loans of subsequent cohorts. Then the system could potentially be expanded to cover courses offered by private higher educational institutions. When years 11 and 12 are introduced in 2015 and 2016, and there are no incoming freshmen to SUCs, it would be an ideal time to bank some funds in preparation for the launch of the student loan board. I have detailed all this in a previous post.
Mrs Magsaysay has drawn much attention to herself as a firebrand, criticising the administration's priorities at every turn. She criticises the president's emphasis on Pantawid Pamilya which encourages primary school enrolment, while she says not enough money is spent boosting tertiary education. The two need not be in conflict, and she should realise this.
Pander-o-meter: 3 out of 5
———————————————————————————————————————————-
Cynthia Villar (Nacionalista-UNA)
Mrs Villar's record in the lower house shows that she espouses the cause of the vulnerable in society, including seniors, children and women. She has also worked on updating the charters of UP and modernising the Philippine Normal University. When asked about the congressional investigation into nursing education in which she took the side of poorly performing providers rather than the needs of hapless graduates who could not meet the minimum requirements of the profession, she stumbled by denigrating the aspirations of those students, for which she later apologised.
Her platform consists of promoting livelihood programs for women and tree planting activities for environmental conservation purposes. She points to the work that she and her husband Senator Manuel Villar have started in their city in which she served as mayor as evidence that such programs work. It is not clear though exactly how these programs would work at the national level. Does she intend to mandate all local governments to imitate her own pet projects in Las Piñas? Or does she intend for a national agency like the DSWD to manage it? If so, where would the money to finance these programs come from?
This has been a recurring theme in this series. Candidates for the most part are not forthright about the intended size and scale of their proposals. My feeling is that we would need a fiscal sustainability law to force them to cost these and determine the source of funds for them. This would discipline candidates and parties when crafting their policies to provide full transparency and accountability. Without such information, the policies and programs that candidates present are simply pandering to the interests of targeted voters without any care given to their fiscal impact or sustainability.
Pander-o-meter: 4 out of 5
———————————————————————————————————————————
The final instalment of this series will come in the form of a summary. Stay tuned!