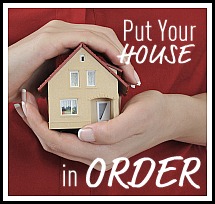 Now that all sides of politics have been tarnished with the same PDAF scam brush, it is time to lay the foundation for a new political order.
Another week, another scandal. The controversy that originally involved but a handful of senators and congressmen over the rorting of their Priority Development Assistance Funds, otherwise known as pork barrel, has now engulfed 180 of the 264 members of the house of representatives and twelve of the 23 senators that served in the 14th Congress from 2007-09.
The Commission on Audit's (COA) findings are that of the Php 8 billion worth of PDAF allotments covered by its report, Php 6.156 billion was released to dubious non-government organisations, and that Php 2.157 billion was cornered by Janet Lim-Napoles's ten allegedly fake NGOs.
This means that 77 per cent of the audited PDAF allotments in those three years associated with two thirds or 192 of the 287 members of the 14th Congress have been identified as anomalous by the COA. It involves congressmen and senators of all political stripes, including members of the ruling Liberal Party.
This can no longer be considered a set of isolated occurrences involving a small minority. It is a systemic problem that needs to be addressed with systemic and structural reform. The full investigation and resolution of this case could easily take the next three years and beyond. We cannot wait that long to methodically deal with the weaknesses of our political system. The very edifice representing our political order has been infested by termites and is at risk of crumbling to the ground unless serious measures are taken to fix it.
Diagnosing the problem
The first step in renovating our state towards a new political order requires us to diagnose what the source of the problem is. Most people reading about the PDAF scam would probably come to the conclusion that pork barrel is the root cause of the problem without considering why PDAF became necessary in the first place – for the Palace to secure votes for its legislative agenda, particularly the budget.
In defence of the practice some solons claim that it is a way of equitably distributing infrastructure and other forms of development spending across the Philippines, and that abuses can be stopped through reforms in the way the funds are allocated and spent. The Palace has trained its sights on the approval of NGOs as the key to ridding PDAF of anomalies.
The problem with these views is that they do not go to the heart of the issue, which is why solons need to rort the system in the first place. Given the high cost of running an election campaign, the only way for them to recover their campaign expenses and to seek re-election is by accessing public funds.
PDAF is simply a means to an end. Doing away with PDAF will simply mean that other shadier forms of raising money will arise. Other options include narcopolitics, gunrunning and smuggling. To get the Philippine house in order means providing an alternative means of financing political parties so their candidates have a way of preserving their integrity once elected.
Laying a new foundation
We have seen how relying on the ruling elite's sense of noblesse oblige has turned out. Asking our politicians to refrain from pork barrel much less rorting it is like asking prostitutes to abstain from sexual intercourse to prevent the spread of AIDS. It simply won't work.
Providing extra checks and balances is like providing contraceptives to sex workers. It helps to a certain extent, as a risk mitigation procedure. Removing the need for that sex worker to enter the flesh trade in the first place would be more effective. Extending the analogy to our legislators that would mean lowering the private costs of electoral contests.
In a previous post, I identified three pillars to support a new political order in the country. They are:
1. State subsidy of political parties
2. Adequate compensation and allowances for elected officials
3. Meritocratic selection of candidates as a condition for public funding of parties
These three pillars would be built on the foundation of greater transparency and accountability. Strengthening the powers and capabilities of the Commission on Audit, Commission on Elections, Ombudsman, National Bureau of Investigation and Bureau of Internal Revenue to engage in forensic accounting and electronic surveillance in investigating corrupt activities of public officials is required.
This new foundation would include having a whistleblower protection program and freedom of information act. Any candidate found to have abused his or her allowances would have to be cast out of the system of campaign finance. Political parties would have to expel or dis-endorse them at the next election for that party to have access to public campaign finance.
If we wanted to take things a step further, we could even enact a charter of budget honesty and sustainability. This would require political parties to submit their policies to the Congressional Budget Office, which would cost them prior to elections and release their findings. This is so that parties that promise the sun, moon and stars would be forced to come clean regarding their policies and show how they would pay for them through new taxes or savings.
We have already seen how that a considerable proportion of PDAF spending is being wasted. If we spent that much money on laying the new foundation and three pillars of a new political order, we would have a safer, sound structure on which to renovate our political system.
The time to do this is before the 2016 elections. We need at least two years' lead time to allow the new foundation to settle and for the pillars to be erected. If we wait too long or get fixated on catching the criminals of yesterday, we will simply allow new criminals to breed in their place. We cannot let this infestation of termites eat us out of house and home.
The Philippines needs a new political order, and the time for it is NOW!